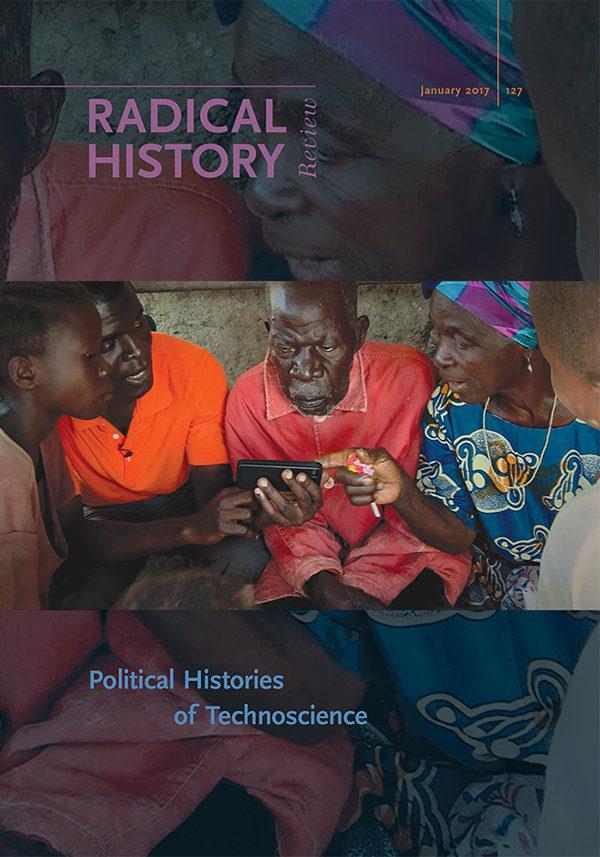 Tucker, co-ed. with Simon Schaffer & David Serlin. Radical History Review 127: "Political Histories of Technoscience" (Winter 2017).
This special issue offers case studies of technoscience engaged both with the interdisciplinary tools of science and technology studies and with the enduring legacies of radical political critique. Drawing on a wide range of archival materials, intellectual traditions, and activist interventions, these contributions make accessible and interpretable the many ways in which the political, historical, and technoscientific worlds are interwoven.
Editors' Introduction [Free access through Duke Univ. Press] here.